Forward Edge

a legacy of Gospel Outreach


Joseph's Testimony:

I first heard about Gospel Outreach in 1971 while returning to California from a festival in the mountains of Colorado called "The Gathering of the Tribes". I was traveling in a '60s-era school bus with friends from a Mendocino commune where I was living at the time. While pulling away from a northern California fruit orchard (we were stealing peaches) our bus was flagged down by a guy in a passing car…a guy I actually recognized. It was the pastor of a nearby Christian commune called Morningstar Ranch. My twin brother Francis had recently converted to Christianity and was living at Morningstar Ranch. While visiting Francis a few months earlier, I had met the Morningstar pastor, Jerry Russell.   

"By any chance are you guys from the Lighthouse Ranch?" Jerry inquired, peering into the open door of the bus, a huge, black Bible in his hand. I slumped down in my seat in the back of the bus. I didn't want Jerry to see me, or my pals to know that I was in any way associated with a Bible-thumping "Jesus Freak." It was the first time I had ever heard the words "Lighthouse Ranch." I would not hear them again for two more years.

Three months later, after picking apples in western Massachusetts, I was on my way overland to India via Turkey, Iraq, Afghanistan and Pakistan. My subsequent one-and-a-half year stay in the East (a stay rich with adventures but lacking in all I'd hoped to find) would mark the end of a four-year odyssey that included a motorcycle trip across Europe, a stint as a crew member on a ship in the Pacific, and extended stopovers at various communes in California and Hawaii. 

In 1973, I returned to New York City to discover that my entire family—my mother, older brother Victor, and older sisters Diana and Maria—had become "born-again Christians." After reading the Bible for the first time, and making occasional visits to a GO ministry house in Brooklyn (I knew two people at house from Mendocino, Sabine Ball and Tomas Dertner) I surrendered my life to Jesus in March, 1974. 

Clearly, the values and mission of Forward Edge are a direct outgrowth of my experience in Gospel Outreach. Why does Forward Edge seek to help believers pursue God's call on their lives?  Why do we work with a broad cross-section of the body of Christ?  Why do we send volunteers to serve in "Jerusalem, Judea, Samaria and the ends of the earth"?  Why do we strive to see Jesus, and only Jesus, glorified?  The answer to each of these questions is the same: because of my background and experience in Gospel Outreach.

Since 1983, more than 10,000 people have served with Forward Edge in many parts 

of the U.S. and 34 different countries. As a Christian relief and development organization, Forward Edge mobilizes more than 1,000 people every year to share Christ's love with those affected by poverty, disaster and sickness in the U.S. and around the world. Nearly 20 long-term missionaries and national partners currently serve in ongoing Forward Edge projects in the U.S., Nicaragua, Mexico and Kenya. Here are some of the ways God has used Forward Edge over the years:

o

1985-1986  Guatemala: built orphanage, still home to scores of children 
o

1986-1987  Nicaragua: built two orphanages, still home to scores of children
o

1987-2007 China, Nepal and Tibet: shared the gospel with thousands of people
                         who had never heard the name of Jesus

o

1992  Florida: distributed emergency aid to victims of Hurricane Andrew  
o

1994  Portland, Oregon: built transitional home for substance abusers 
o

1998  Guatemala: shipped first container of aid to poor villagers    
o

1999  Nicaragua: rebuilt village destroyed by Hurricane Mitch 
o

2000  El Salvador: built new homes for earthquake victims 
o

2001-02  NYC: volunteers from across U.S. serve at Ground Zero   
o

2001-03  Kosovo: volunteers serve widows of Balkan War 
o

2005  Sri Lanka: teams and funds serve tsunami survivors
o

2005-08  Gulf Coast: more than 2,000 volunteers from across America help
                       hundreds of Katrina victims return to their homes

o

2006  Oaxaca, Mexico: first ophthalmology team restores sight to dozens of
                      blind villagers

o

2006  Kenya: established feeding program for vulnerable children
o

2006-08 Nicaragua: medical care and life-saving surgeries provided to
                      thousands on the Atlantic Coast

o

2007  Nicaragua: founded Villa Esperanza (Village of Hope), a sanctuary for
                      children living in the Managua city dump

o

2007-08 Nicaragua: rebuilt homes for survivors of Hurricane Felix
All the above is a direct result of my "spiritual upbringing" in Gospel Outreach. Jim Durkin, and many other ex-GOers, share in each victory won and in the reward that will come in eternity. I am proud of my Gospel Outreach heritage. It wasn't perfect, but it was REAL. And there's A LOT to be said for REAL. Whatever "negative experiences" I may have had are far outweighed by the good fruit I continue to reap from that extraordinary season in my life. I hope you, too, can see your own experience in a similar light.

To learn more about Forward Edge, check out our Web site at www.forwardedge.org.  I also want to offer you two CDs of original music I recently produced—"Bright Blue Rose" and "Meet His Gaze".  Just send me an e-mail at joseph@forwardedge.org and I'll mail you both CDs for free. 
My way of saying: "Thank you, Jesus, for Gospel Outreach."

In case some might read the list of "Forward Edge accomplishments" and think: "Well, that's nice. So what?  Does Joe think all those "good works" justify him before God?  Forward Edge is nothing more than a misguided outgrowth of GO's emphasis on performance, of trying to glorify God in the flesh vs resting in His grace."  Well, only God can (and will) judge that. 

So, how do I see my involvement with Forward Edge? I see it as a part of God's plan for my life. It's a part of what God ordained for me before the foundations of the world. Do I expect every Christian to be involved in reaching out to orphans, coming to the aid of disaster victims, or treating the sick to the same extent that we do through Forward Edge? Of course not. I don't presume to know what other people should or shouldn't be doing with their lives. Forward Edge is just a temporal vehicle through which some people choose to serve and give and reach outside themselves. 

Do some FEI volunteers feel justified before God because of their "good works." I wouldn't be surprised. But we do everything we can to discourage them from feeling that way. Our emphasis has always been, and continues to be, on relationship—with God, and with others. Most who serve with Forward Edge get that about us. And it's the very thing they like about us most.       Joseph Anfuso


Forward Edge director Joseph Anfuso, in 1972 and Now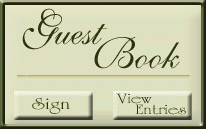 Building orphanage in Guatemala

Forward Edge team at New York City prayer station after Sept 11 attack

Dr. Bob Hamilton, former resident of LHR

Forward Edge team helped this woman get back into her home after Hurrican Katrina

Forward Edge Nicaragua surgery team


One of the things that drew me to Christ back then was a series of sermons I heard on cassette tapes given to me by my family. I was struck by the authority of the preacher's voice. This guy Durkin really believes what he's talking about! I remember thinking at the time. The messages exuded a depth of conviction I had not seen in the gurus and devotees of Easter religion I had encountered over the years. Was it possible this gravely-voiced preacher knew a Truth that was truer than anything I had ever heard?   

I would spend my first year as a Christian living in a Gospel Outreach communal house in Brooklyn. During this period, I met the first GO church-planting team to a foreign country (Germany), and since I'd spent several years living abroad and loved to travel I assumed that one day soon I, too, would join a GO team to a foreign land.

But this was not to be. From Brooklyn, I was "sent out" to help plant a GO church in the small upstate town of Oswego. I would spend the next two-and-a-half years in Oswego, helping lead worship at the fledgling church, and managing a small vinyl repair business. It was in Oswego that I met my beautiful wife, Karen, and where I received my first but not final certificate in "Waiting on the Lord". 

In 1977, I left Oswego with Karen to accept a position with Radiance Media Ministry in Eureka. For the next 13 years, I served in a variety of ways: helping ghostwrite books for Jim Durkin, editing Radiance Magazine, producing teaching curricula, and eventually co-authoring two books: "The Coming World Crisis" (sorry about that unused wheat), and Servant or Dictator, the story of Guatemala's "born-again president", Efrain Rios Montt.     

While in Eureka, I was able to listen firsthand to scores of Jim Durkin sermons, to convert them into articles and books, and to draw from them—and from Jim personally—a wealth of inspiration. Like many who sat under Jim's teaching, I received an enduring impartation of certain truths: that Christ calls each of us into a royal priesthood; that we are to love one another in the unity of the Spirit; that we are to go into all the world with the gospel; and that we are to do everything for God's glory. These truths became, and continue to be, the guiding values of my life.  

It was in Eureka, while traveling to Central America to research the Rios Montt book, that I received the vision for Forward Edge. As you probably know, the phrase "forward edge" comes from a Jim Durkin sermon, "The Forward Edge of Life." In this sermon, Jim used the expression "forward edge" to illustrate the difference between a "lukewarm" Christian and one who is "living on the forward edge." Today, we at Forward Edge use the expression to mean: When a person hears the call of God, and responds with faith and obedience—even without knowing what lies ahead—they are stepping onto the forward edge. Here—on "life's forward edge"—we discover in a deeper way who God is, who we are, and what God can do through us.  Joseph Anfuso